I was on the Capitol Grounds today when a group of riders on horseback arrived. Many were police officers that were accompanying E'Leese Madgett Manrique, a 12 year old girl from Plymouth, MN. E'Leese has been raising money for a veterans ranch where war veterans can recover from the horrors of war with their families.
She travelled for 1000 miles and has been on the road since June 6. She has corporate sponsors and is scheduled to meet Governor Pawlenty. What she has done is an amazing, positive feat.
Here is the arrival of her caravan.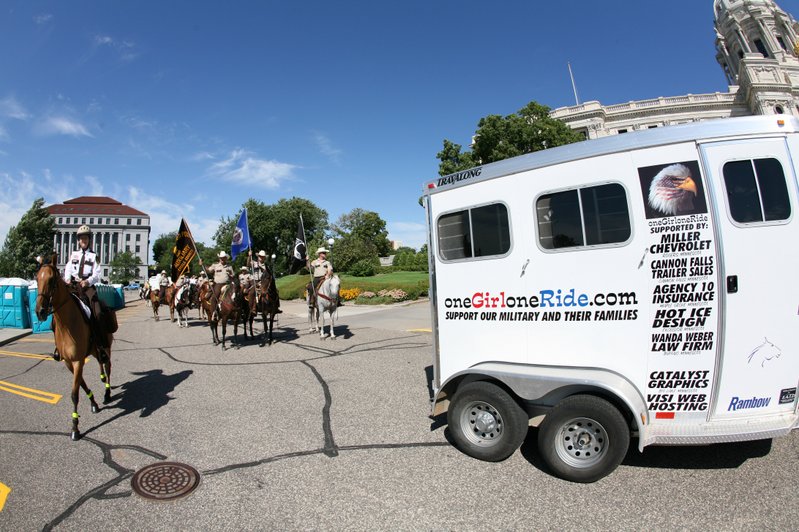 In this photo, she is at the top of the Capitol steps, holding an American flag.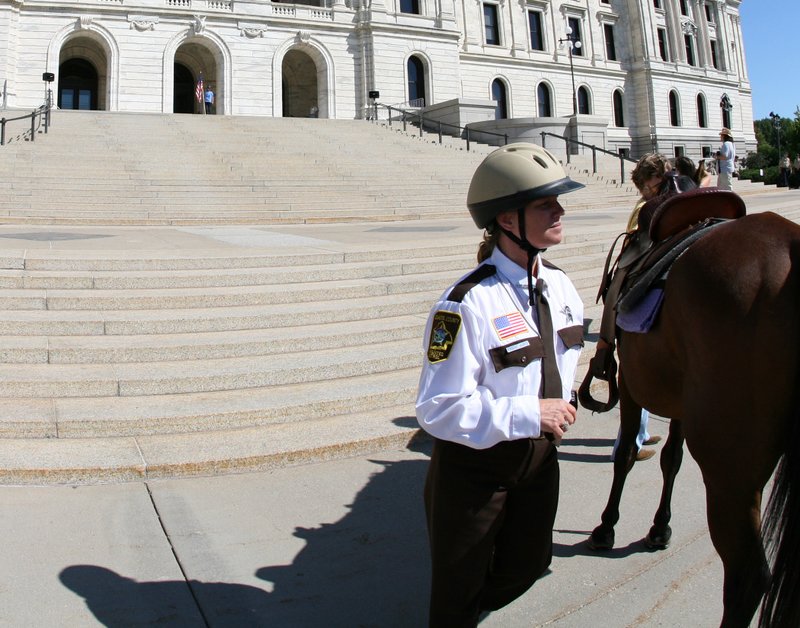 The second non-violent action was a 450 mile walk for peace. This Witness Against War walk was sponsored by Voices for Creative Nonviolence. I met the group of 6 persons who walked the entire distance when they arrived in St Paul. Afterwards, we celebrated their accomplishment with a party. Here are the 6 who travelled the entire distance plus one more. Kathy Kelly is in this photo, but I don't know if she travelled walked with the group.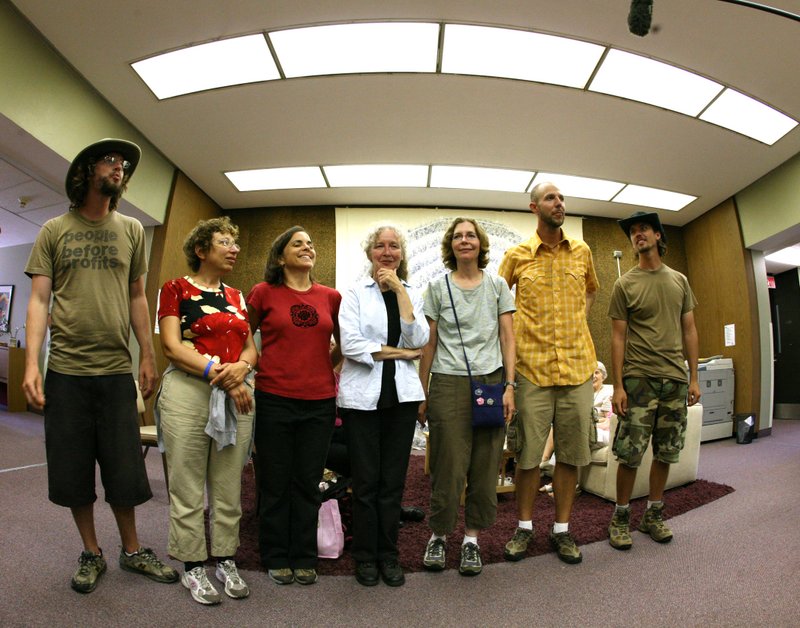 And here are some members of Code Pink and Veterans for Peace who attended the party: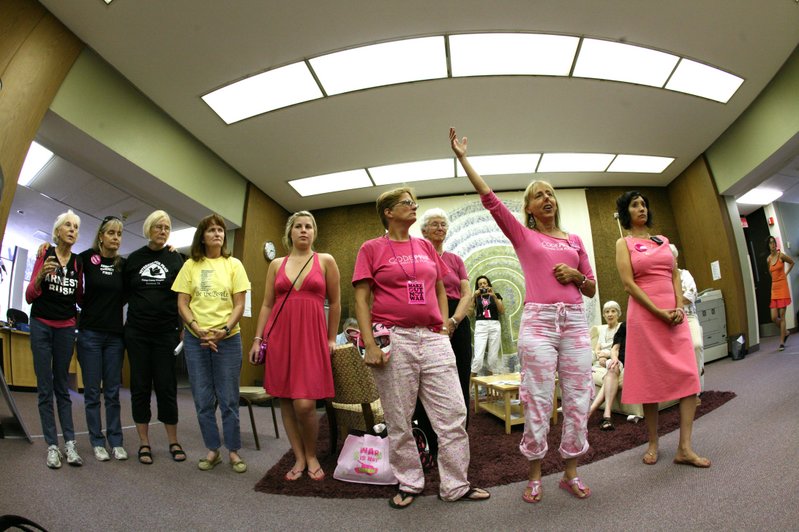 Tao Seeger, Pete Seeger's grandson, sang for the group. Unlike E'Leese, the peace walkers didn't have any corporate sponsors. And they didn't have police escorts at their arrival nor were they invited to meet with the governor.
Why aren't peace groups who want to end wars given the same recognition as persons who help veterans in other ways? We are all working for the same cause. Worse yet, two Code Pink members were told to leave the area of the Capitol steps when E'Leese arrived.
Tao Seeger's song, "I'm going down the road feeling bad" fits the occasion. He took liberties with the lyrics and sang "I'm going where the Bush doesn't grow and I ain't gonna be treated this way." We shouldn't be treated this way. Right on Tao!