Slugbug and I both have eclectic tastes, but hers are a little different than mine. We both love Amy Winehouse and I'm sure there's others that overlap as well.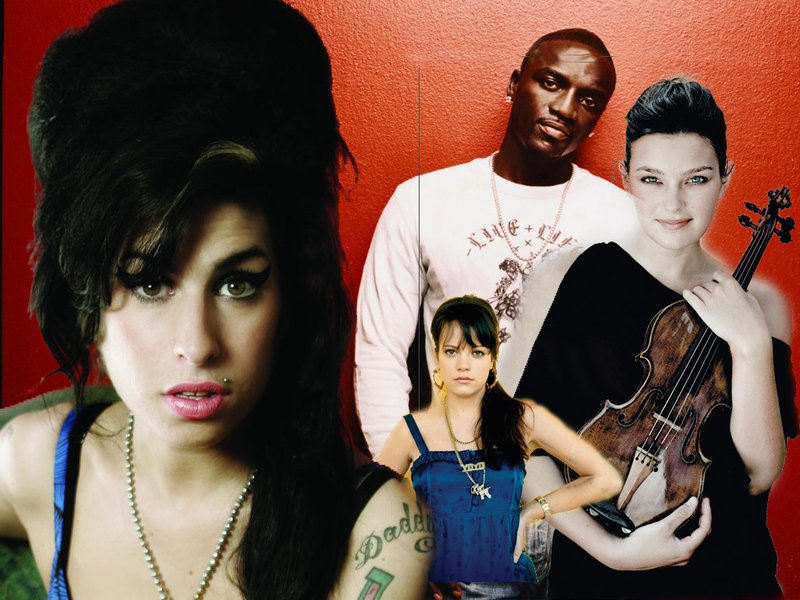 1. The Hives: Tick Tick Boom. The Hives are a Swedish garage band that brings back the energy of early punk. They tried to do more serious music, perhaps to avoid the label of "shallow", and abandoned that idea. Good move.
2. Serj Tankian The unthinking majority. I found his music online because he has a poltical bent. He has his own style that is Zappa-ish.
3. Foo Fighters. Pretender. A nice electric sound; I'm not a big heavy metal fan, but I like their sound.
4. Lily Allen. Everything's just wonderful. Her sweet, sexy voice in that cockney accent singing sassy working class songs is an incongruent mix, but I love it.
5. Amy Winehouse. Rehab. Early last year I tried to buy tickets to hear her play at a movie theater near my house; she was sold out. I couldn't wait for the album to be imported. I was singing rehab before Amy knew she was headed there.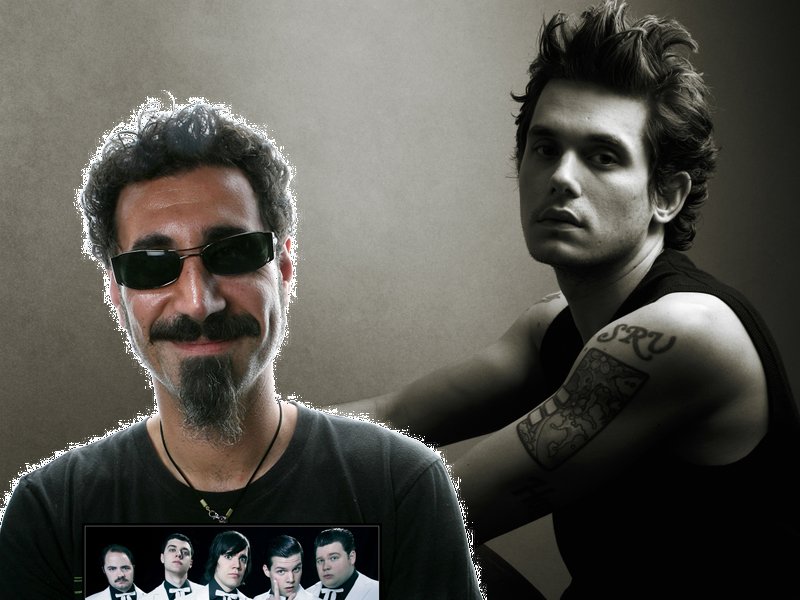 6. Janine Jansen. The Bach Album. She plays a mean Bach partita on violin. I enjoy listening to her while I'm reading or paying bills. The intensity gives me energy. Bach played this way is an aural, black beauty.
7. Akon (with Snoop Dog). I wanna Love you (Remix). Akon sings with that intriguing African accent with good beats and Snoop Dog's deep vocals are a nice complement. When the foreign language rap begins in the middle of the song I'm swept away to some cantina in a Latin country.
8. John Mayer: Continuum. I played this cut off of my CD for my class while I was waiting for the lecture time to formally begin. There were mostly women in my class and they love him. I like this particular song because it represents the younger generation's outlook, which is very different from that of my generation. We believed we could change the world; they are waiting for the world to change.
9. Pink: I have seen the rain. She does this one with her dad, a Vietnam Vet. I saw Pink live this past year, and when she sang the anti-Bush song First Avenue rocked, as it did for all of her other songs.
10. Patti Smith: Redondo Beach. I went to a Patti Smith concert this year. She played a small venue downtown in Minneapolis and performed most of the songs from Twelve, an album of covers. She played a few of her old songs, including Redondo Beach. The new covers, except for gimme shelter, just didn't work for me. I assume she thought that the album would be 12 replications of My Generation, a cover that she did in her own unique style that works. At the concert, she said she needed the money and wanted to resurrect her career.