I agreed to work a phone bank early this evening for Barack Obama and Al Franken. The phone bank was in a union office about a 10 minute car ride from my house.
While traveling to the phone bank, I saw a home in my neighborhood with a big yellow auction sign on it. It reminded me that my volunteer time is important.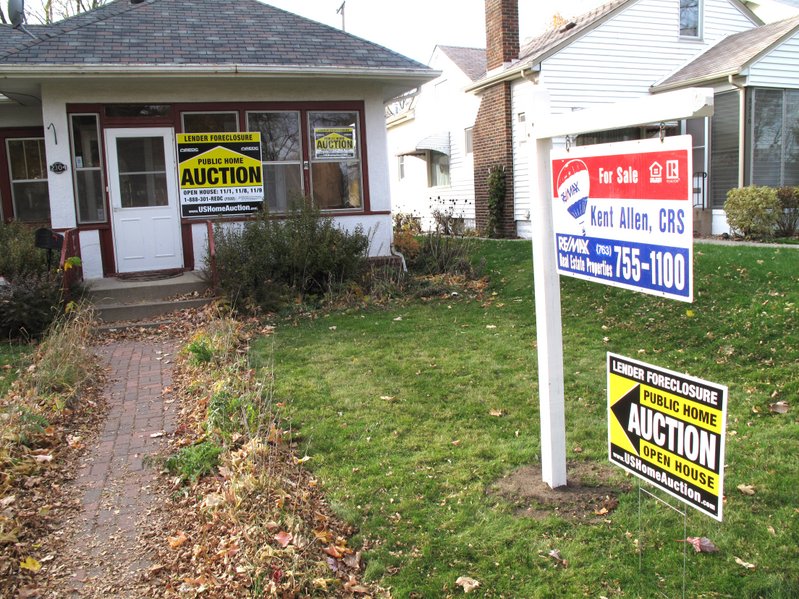 I also passed some interesting scenery, some of which let me know I am in a dark blue part of Minnesota.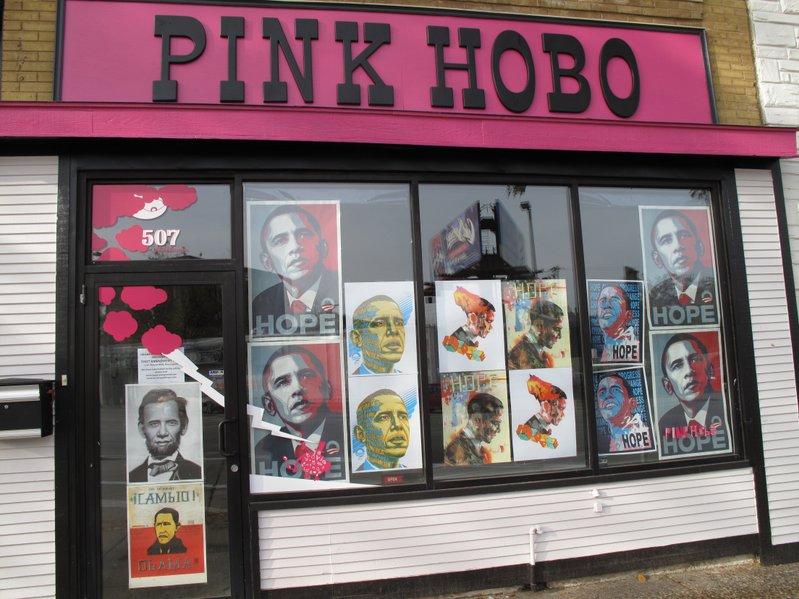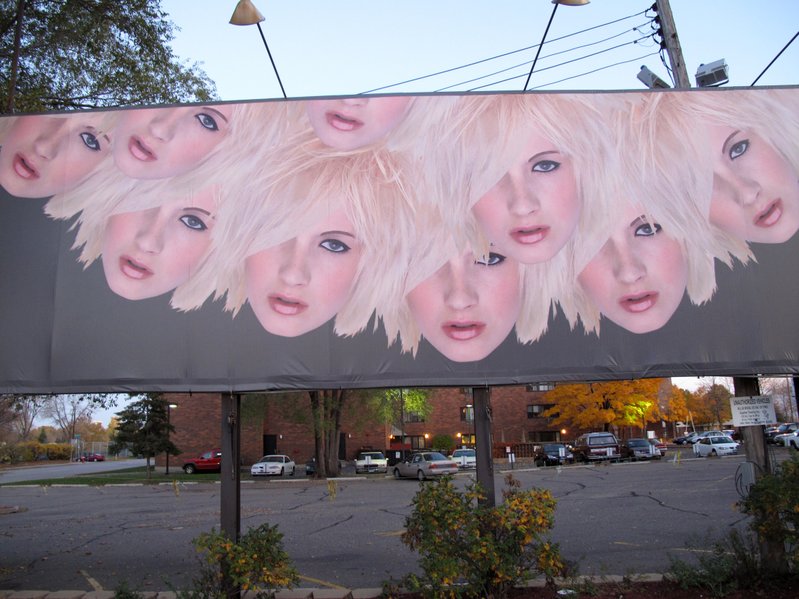 The union office was on the 5th floor, and upon entering it, my eyes were immediately drawn to an old framed portrait of Hubert Humphrey, a symbol of Minnesota's progressive roots.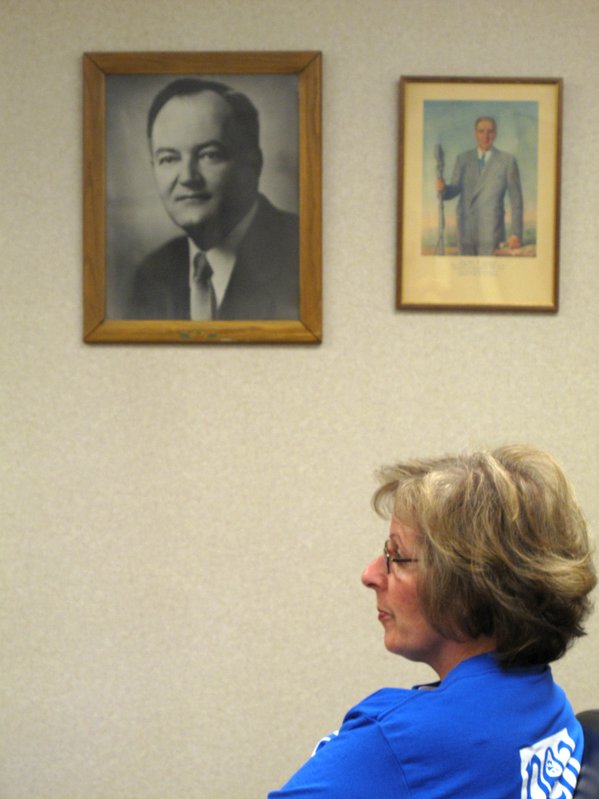 I called about 200 homes. A computer program did the dialing, and I had a script that gave me some guidelines about where to begin. Some persons I spoke with didn't know their polling place or who their candidates were for Congress. They would write down what I told them. I also let them know that we could offer rides to the polling places.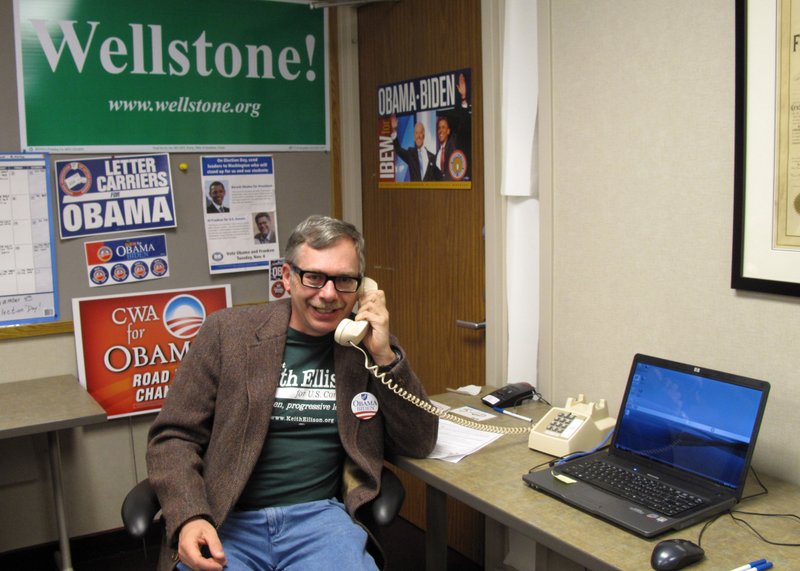 I visited the Obama HQ after working the phone bank. I passed it on the way back to where I parked my car.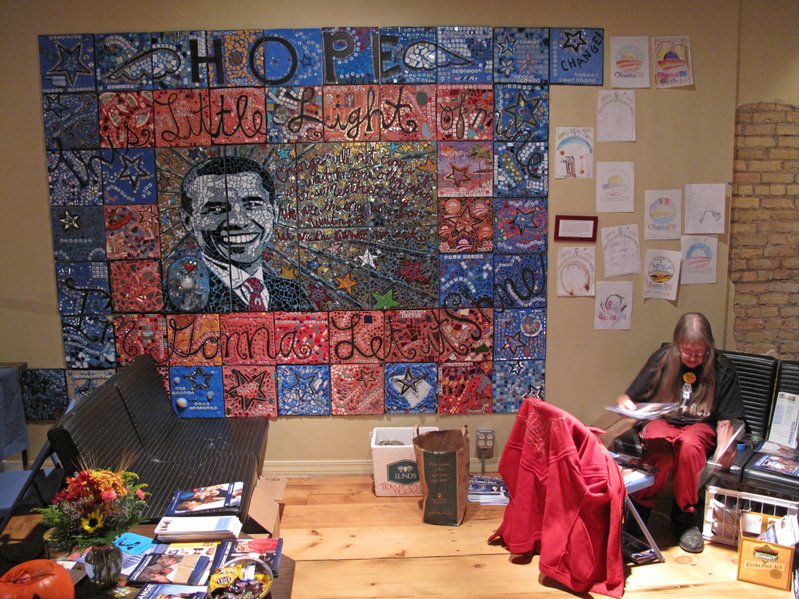 And for my hard work, I had a chance to meet with Barack Obama and Joe The Biden.